METABOLIC BOOSTING BREAKFASTS
Published on January 17, 2020
A nutritiously balanced breakfast is the ultimate way to support and boost your metabolism to start the day off right. Here are some of our favourite metabolic boosting breakfasts.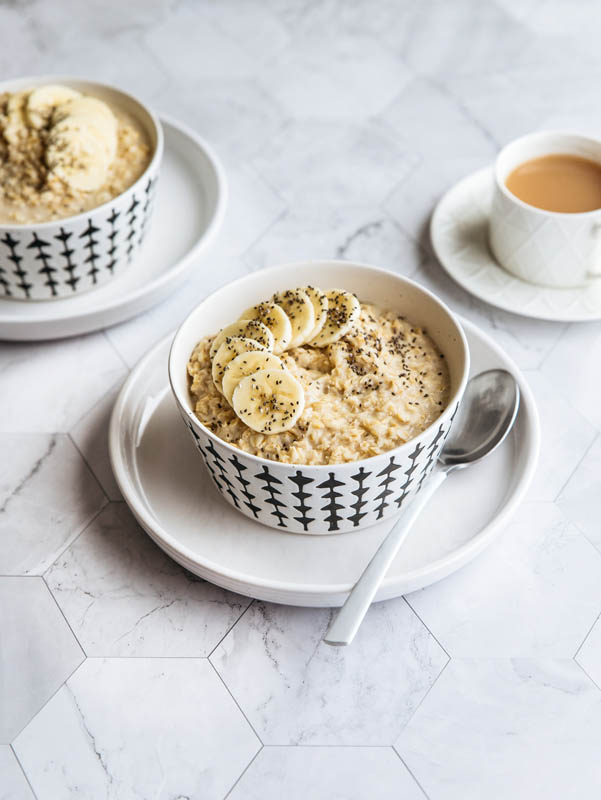 Smoothies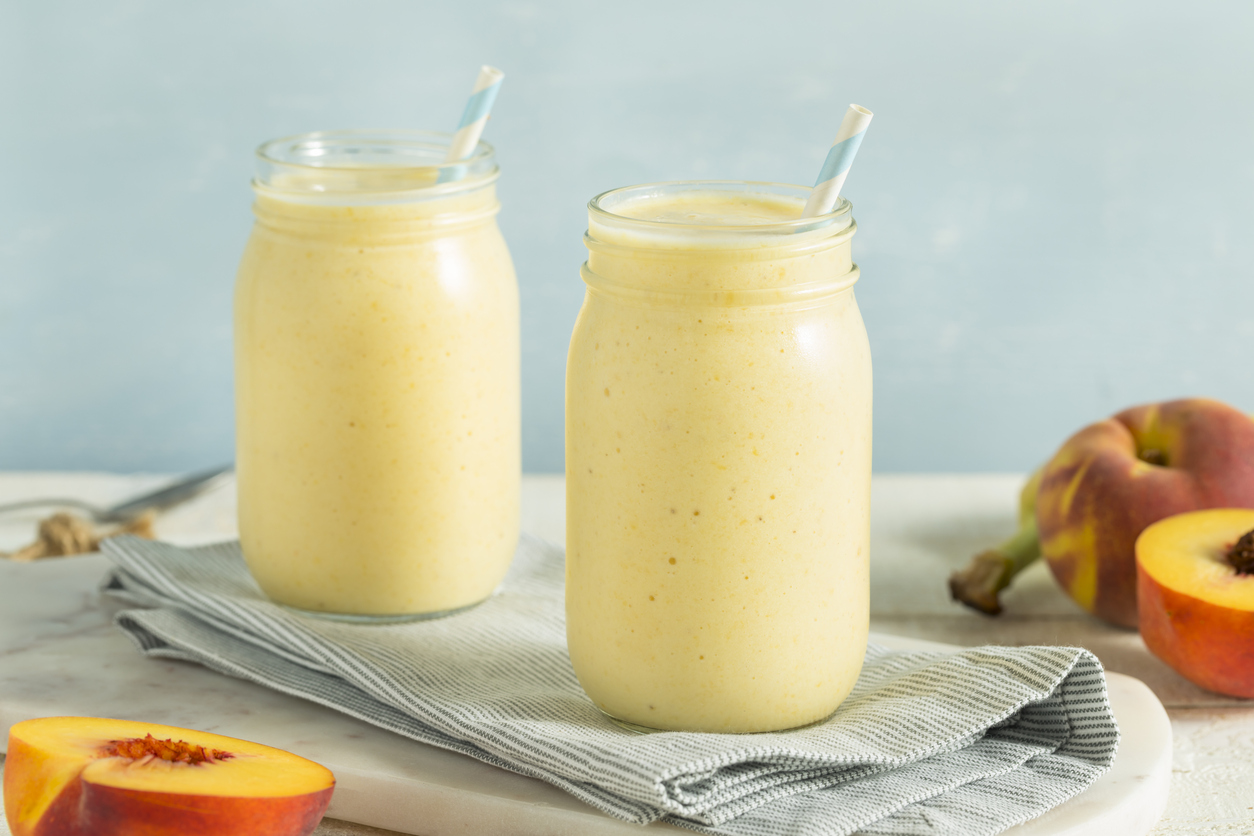 Smoothies are a great way to incorporate a variety of nutritious ingredients that work to boost our metabolism. They are a good breakfast option that can be enjoyed at home or on the run. Not a fan of greens? Smoothies are an easy and efficient way to get in a ton of greens. Always be sure to throw in one or two generous handfuls of any green or vegetable – including spinach, kale, parsley, arugula, dandelion greens, pea shoots, cucumber, celery etc. This is also a great way to sneak some added greens into your kids diet (they will never know!) Click here for a link on how to make the perfectly balanced metabolic boosting smoothie.
Warming winter green smoothie
Ingredients:
1 scoop of vanilla or unflavoured protein powder
1 cup of unsweetened oat milk
½ banana
1 tablespoon hemp hearts
2 cups of greens (i.e., baby spinach, arugula, parsley, etc.)
1 tablespoon ginger, peeled and minced
½ cucumber
¼ avocado
1 teaspoon cinnamon
Directions:
Add all ingredients into blender and blend on high for 30 seconds until creamy and smooth.
Serves 1 Nutritional analysis: calories 620, fat 29g, carbohydrates 60g, fiber 16g, protein 40g Here are some recommended smoothie add-ins for an extra boost of energy and nutrients:
Spirulina powder
Liquid chlorophyll
Bee pollen
Apple cider vinegar
Cocoa nibs
Ground flax seeds
Chia seeds
Hemp seeds
Coconut oil
Maca powder
MCT oil
Turmeric powder
Matcha powder
Acai powder
Chia pudding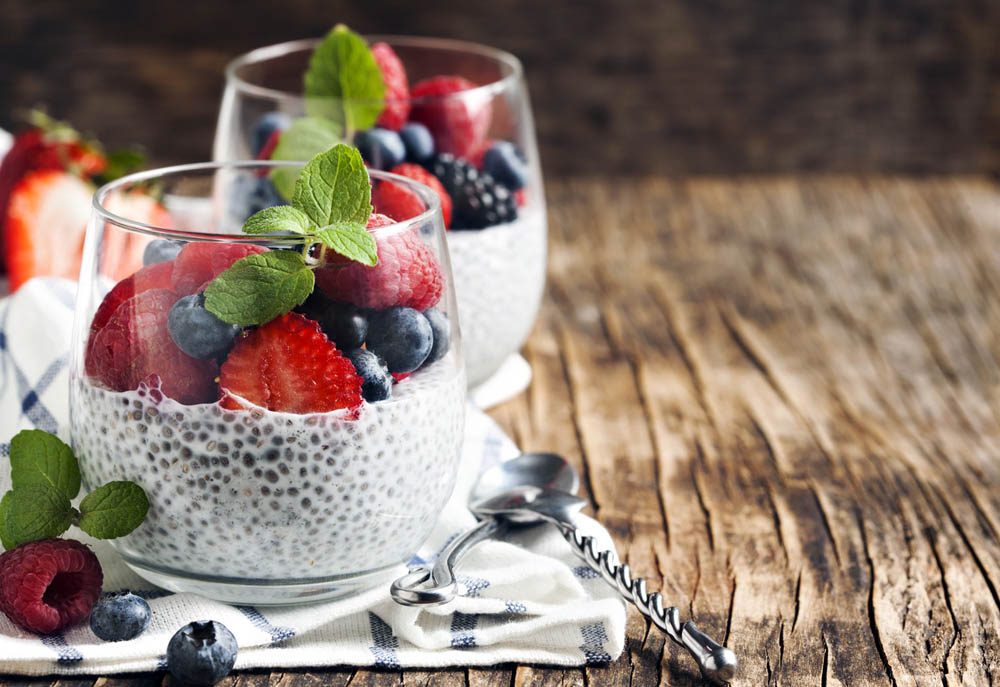 This delicious breakfast option is packed with healthy fats, including heart healthy omega 3 fatty acids. It is a tasty meal that can be made ahead of time for a healthy and easy to grab breakfast option.
Toasted coconut chia seed pudding
Ingredients:
½ cup of unsweetened almond or coconut milk
2 tablespoons chia seeds
½ teaspoon agave nectar or maple syrup
¼ teaspoon vanilla extract
1 tablespoon hemp hearts
2 tablespoons raspberries
1 teaspoon of toasted coconut flakes
Directions:
In a bowl combine the milk, chia seeds, agave or maple syrup and vanilla. Stir until combined and refrigerate for 2-3 hours, or overnight. You may want to stir the mixture a couple times while it's in the fridge.
When set, top with hemp hearts, blueberries, and coconut.
Serves 1 Nutritional analysis: calories 332, fat 25g, carbohydrates 18g, fiber 14g, protein 15g
Oatmeal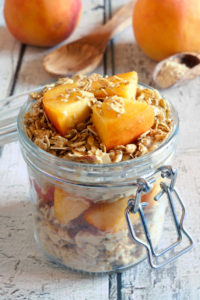 Oatmeal is a perfect, warming winter breakfast that is sure to fill you up and keep you full. It is an excellent source of soluble fiber and helps to balance blood sugar levels. It is also an excellent source of a wide array of vitamins, minerals and antioxidants – including iron, magnesium, zinc and B vitamins. Steel cut oats are the most nutritious oat available. We recommend ½ cup cooked oats per serving.
Apple cinnamon oatmeal
Ingredients:
¾ cup water
¼ cup steel cut oats
1 medium apple, peeled and cubed
1 teaspoon cinnamon
2 tablespoons hemp hearts
Directions:
Boil water and add oats. Simmer for 20 minutes.
Add apples and cinnamon and simmer for 10 minutes more.
Sprinkle with hemp hearts and enjoy!
Serves 1 Nutritional analysis: calories 540, fat 28g, carbohydrates 53g, fiber 15g, protein 23g For a grain free option, try this…
Creamy grain free porridge
Ingredients:
2 tablespoon almond flour
1 scoop vanilla protein powder
1 tablespoon chia seeds
½ cup boiling water
½ cup unsweetened oat or almond milk
Small banana, mashed
½ teaspoon cinnamon
Pinch of sea salt
½ cup berries
Directions:
In a saucepan over medium heat, add the almond flour, protein powder and chia seeds. Add the water and milk to cover the dry ingredients and stir well.
Add the mashed banana, cinnamon and sea salt and mix together until the oatmeal has a creamy, porridge like texture.
Top with berries and serve warm.
Serves 1 Nutritional analysis: calories 380, fat 15g, carbohydrates 48g, fiber 17g, protein 26g
Eggs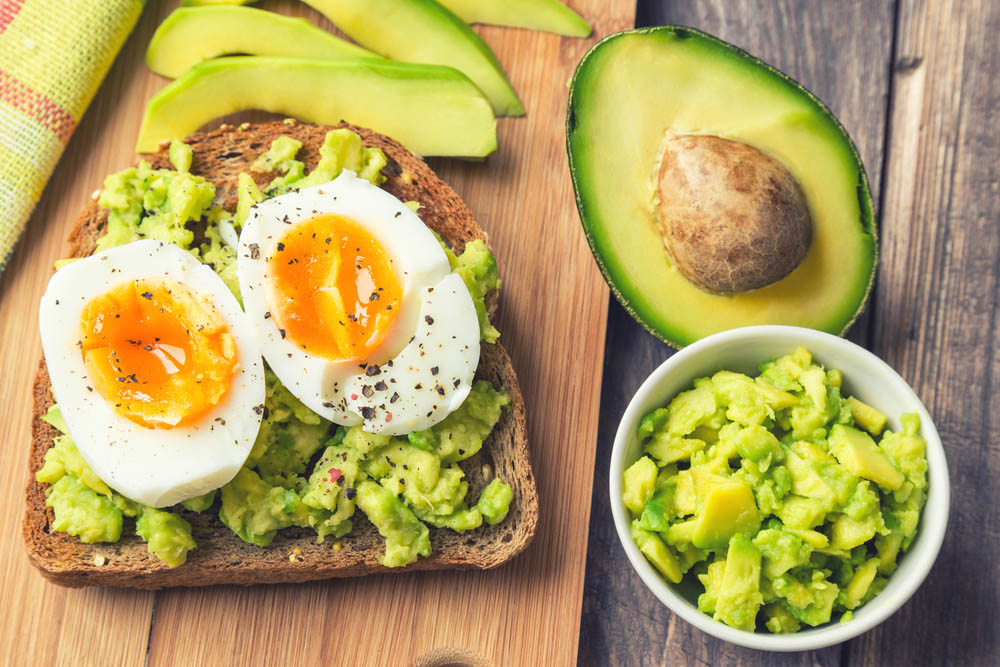 This delicious super food is a breakfast superstar. Eggs are an excellent source of easily digestible proteins and are loaded with healthy fats, B vitamins, iron and zinc. Switch up your typical egg breakfast with a fun and delicious breakfast burrito that the whole family can get involved in preparing.
Breakfast burrito
Ingredients:
2 eggs
1 teaspoon grass-fed butter
1 whole wheat tortilla wrap
¼ avocado, sliced
2 tomato slices
2 tablespoons black beans, rinsed well
1 tablespoon feta or cheddar cheese
Directions:
In a small bowl, whisk the eggs.
Warm butter in a small pan over medium heat and add the whisked eggs. Scramble until cooked through.
Lay wrap on plate and add scrambled eggs.
Add avocado, tomato slices, and black beans.
Sprinkle with cheese and wrap up!
Serves 1 Nutritional analysis: calories 430, fat 28g, carbohydrates 25g, fiber 10g, protein 22g For a grain free wrap option, you can try using a coconut wrap. Click here for one of our favourite brands. If you are busy in the mornings with little time for food prep, try making some mini quiches ahead of time to keep in the fridge. Click here for a great recipe.
Yogurt or cottage cheese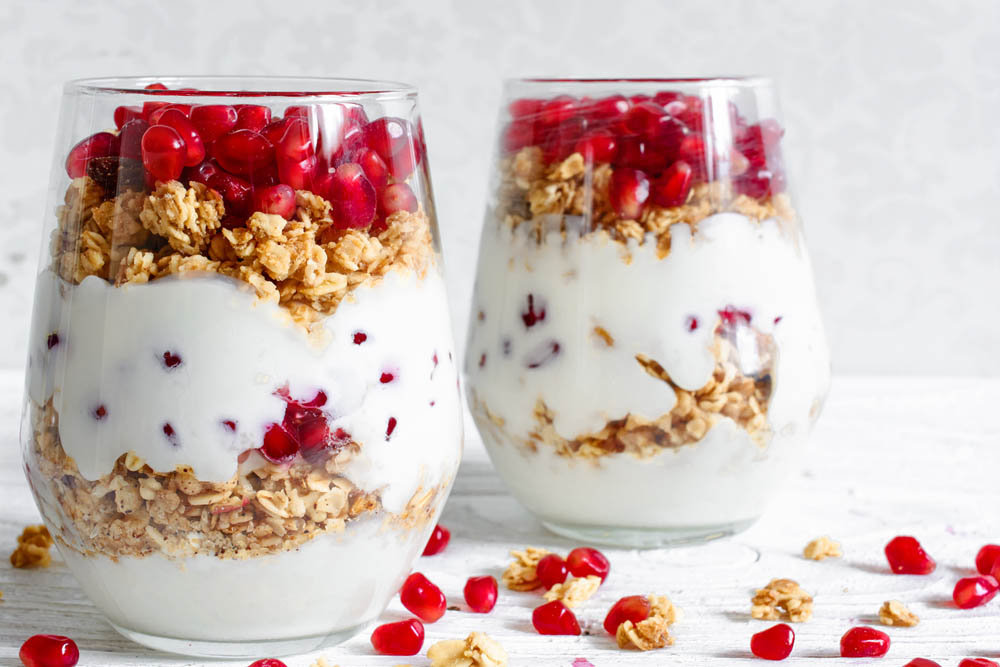 For an easy and fuss-free breakfast, a yogurt or cottage cheese parfait is always a simple solution. We recommend 1-2% plain Greek yogurt or cottage cheese. Balance this breakfast with a healthy fat (i.e., ground flax seeds, chia seeds, hemp hearts, pumpkin seeds or coconut flakes) and some fresh fruit.
Cinnamon pear parfait
Ingredients:
½ cup 2% Greek yogurt
Small pear, cubed
1 teaspoon cinnamon
1 tablespoon ground flax seeds
Directions:
Add yogurt to a small serving bowl and top with pears.
Sprinkle cinnamon and flax seeds over top and enjoy.
Serves 1 Nutritional analysis: calories 183, fat 4g, carbohydrates 28g, fiber 8g, protein 10g For other great breakfasts ideas, click here.
To learn more about our weight loss programs or to get booked in with a registered nutritionist, please contact us at (905) 889-5326 or inquiries@shulmanweightloss.com.