HOMEMADE KALE PESTO
Published on March 23, 2018
Ditch the store bought pesto and whip up your own batch of this versatile and delicious sauce. This easy to make pesto uses only 7 ingredients and is filled with healthy fats, and powerful antioxidants!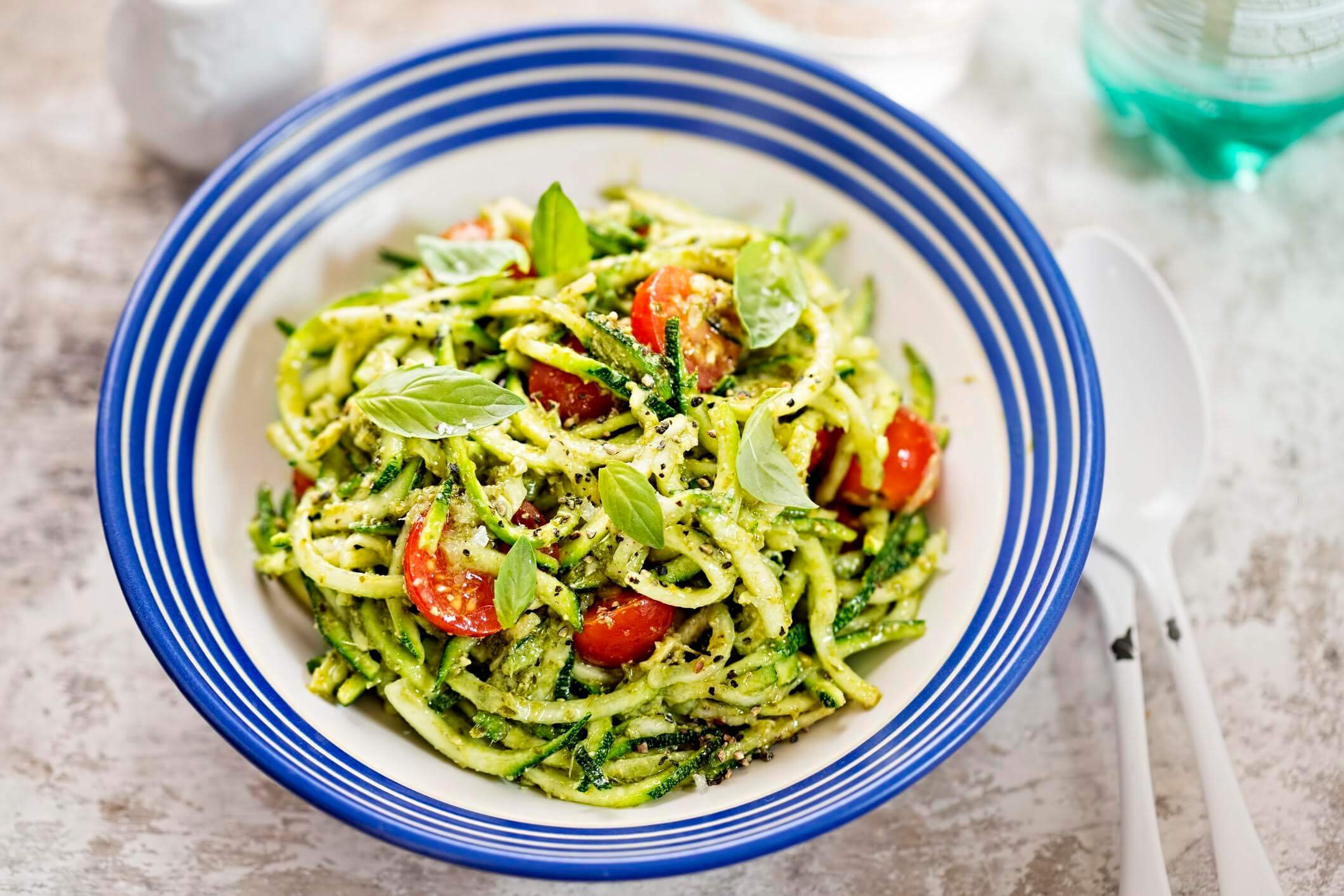 Benefits of pesto:
Pine nuts and extra virgin olive oils are packed with heart healthy, beneficial fats that support our cell membranes, including hair, nails and skin.
Garlic helps to lower cholesterol levels.
Basil and kale are packed with powerful antioxidants that help to support our immune system and keep us healthy!
Pesto is versatile for allergies and sensitive's - can be made into a dairy free option by removing the cheese and replacing with a non-dairy cheese alternative.
Easy homemade pesto
Ingredients:
½ cup pine nuts
2 cups firmly-packed fresh kale
1 cup of fresh basil
2-3 cloves garlic
½ teaspoon kosher salt
¼ cup grated parmesan cheese
2 tablespoon to ½ cup extra virgin olive oil
Directions:
Place pine nuts in a dry skillet, and toast until golden brown, for about 3 minutes.
Place kale and bay leaves in a food processor. Add toasted pine nuts, garlic and kosher salt. Pulse until kale is finely chopped.
Add cheese, and pulse until cheese is mixed through. Do not puree or over process.
Drizzle in olive oil, and continue to pulse until the pesto reaches the desired texture.
Serves 8 Nutritional analysis: calories 200, fat 19g, carbohydrates 7g, fiber 2g, protein 4g Voila - you have a beautiful green kale pesto – so now what?
Here are some of our favourite ways to use this versatile dish:
Tossed onto zucchini noodles to make a "faux pasta"
As a dip with cut up vegetables or healthy crackers (makes a great appetizer or afternoon snack!)
Spread on a wrap or sandwich for a kick of healthy fats and of course – a punch of yummy flavour
Added onto roasted vegetables (i.e., broccoli, cauliflower, brussel sprouts) to change up your veggie routine at lunch or dinner – and the kids will love it!
Topped on chicken or salmon as a delicious dinner option
Great to add onto a cauliflower crust pizza (click here for a great recipe) as an alternative to a tomato sauce base – always fun to change it up!