FEBRUARY IS HEART HEALTH MONTH
Published on February 03, 2017
Benefits of dark chocolate
February is heart health month and let's face it - hearing that chocolate is good for our hearts is very exciting news! Here are some reasons to love dark chocolate this month. Plus...a recipe for one of my favourite ways to use this delicious cocoa we love so much!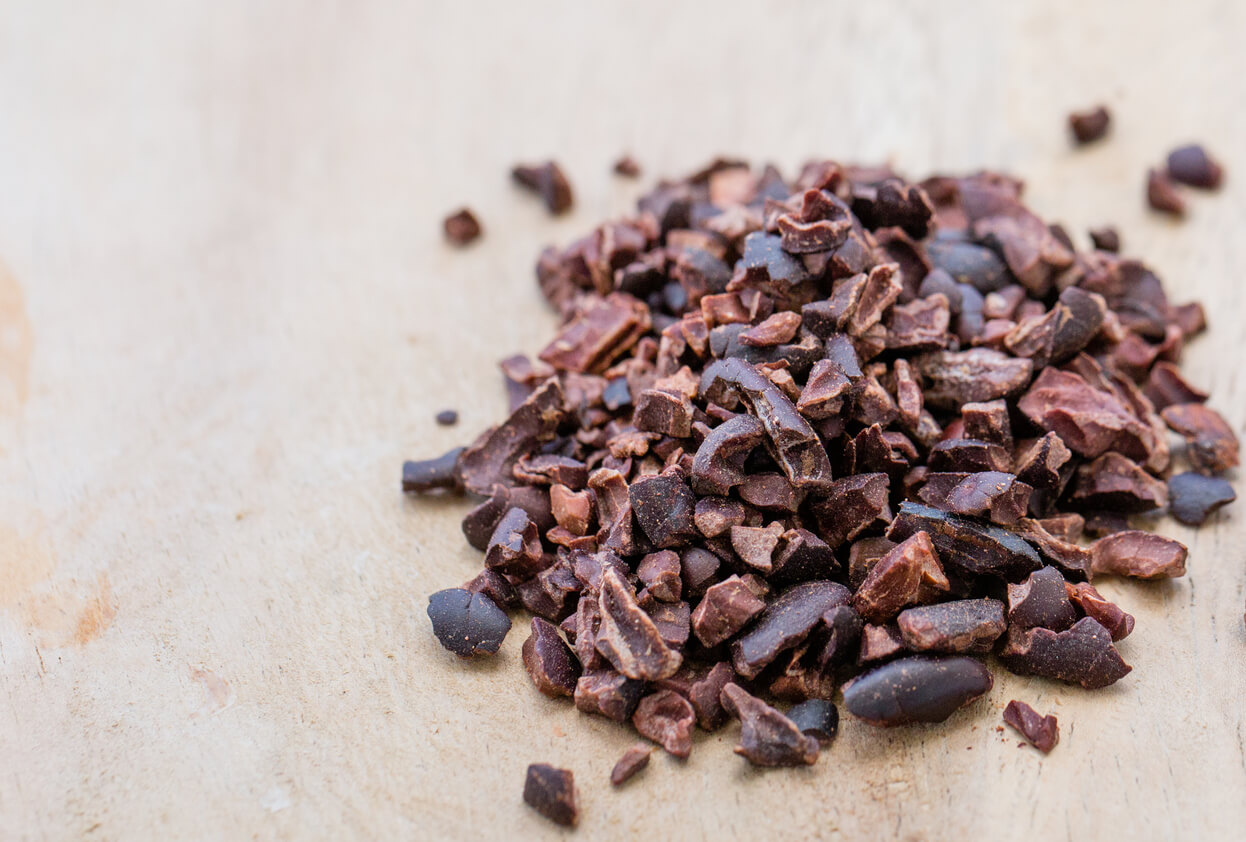 Key benefits of dark chocolate:
Cocoa has good healthy fats. These healthy fats come primarily from plant sources, consequently benefiting all of our cells.
Good for your heart. Since chocolate is an excellent source of plant sterols; it is a natural cholesterol reducer. It can also lower your blood pressure, therefore improving blood flow.
Dark chocolate is a good source of magnesium. Most of us are deficient in this key mineral that helps to relax our muscles, as a result, improving our sleep and keeping bowels moving regularly. 100 mg of dark chocolate provides us with almost 36% of our daily-required amount while also providing us with other excellent benefits.
Cocoa is a "happy food". Dark chocolate boosts our feel-good brain chemicals such as serotonin and dopamine, therefore, making it a 'happy food'.
Great source of antioxidants. Dark chocolate is chalked full of powerful antioxidants, which helps to combat free radicals (the bad guys!) while fighting off diseases.
Tip: Go for at least 70% cocoa to get the most benefit. There are many ways to enjoy the benefits of dark chocolate. A hot cup of cocoa is one of my favourite winter treats. This recipe is chocolaty and delicious without any added white refined sugars.
HOT COCOA RECIPE
INGREDIENTS
1 cup + 1 tablespoon unsweetened chocolate almond milk
2 teaspoons unsweetened cocoa powder
1 teaspoon coconut sugar
¼ teaspoon vanilla extract
½ teaspoon cinnamon
DIRECTIONS
Place milk in a small pot over medium-low heat and while milk in on stove add 1 tablespoon almond milk, cocoa powder, and coconut sugar into a small bowl. Whisk until cocoa powder is completely absorbed and mixture is almost thick. Add an extra tablespoon of almond milk if needed.
Whisk cocoa mixture into milk mixture and stir until hot.
Pour into a mug and sprinkle with cinnamon.
You can also try this delicious chocolate smoothie by clicking here.