Healthy Holiday Food Swaps
Published on November 23, 2021
No one has ever said that eating healthy during the holiday season is easy, but there are many things you can do to enjoy the holidays without overindulging. It is perfectly acceptable to indulge in your favourites, but with a little planning it is possible to enjoy your holiday dinners while focusing on some healthy choices. Check out our favourite healthy holiday swaps to keep you feeling good right into the new year.
Red wine instead of egg nog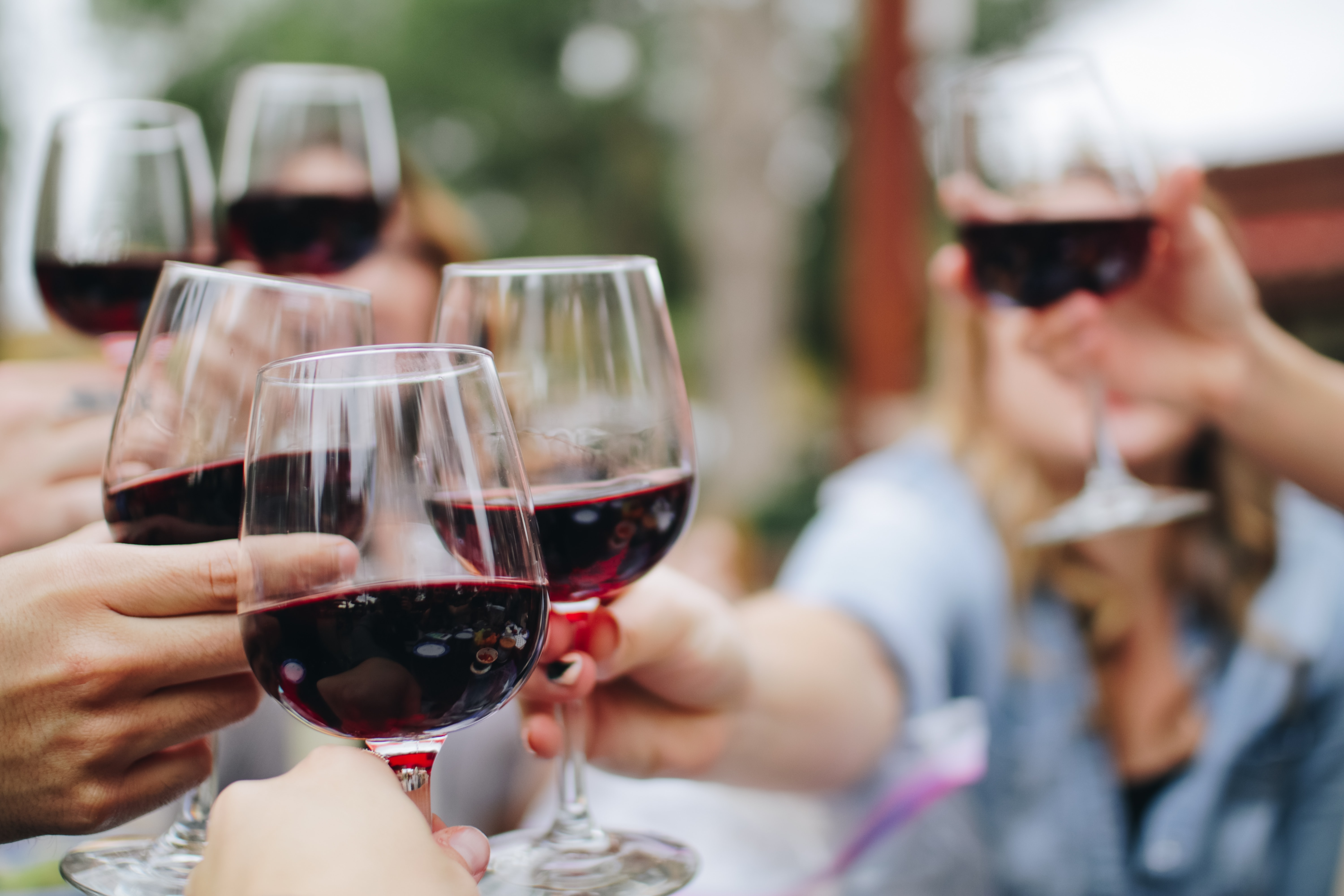 Red wine is a good alternative to egg nog which can be very high in calories. One non-alcoholic cup of eggnog contains almost 350 calories, 19 grams of fat and 21 grams of sugar which really adds up! Red wine is likely to be consumed more slowly and is lower in sugar than eggnog. Opt for a healthier alternative this holiday season!
Herbal teas instead of hot chocolate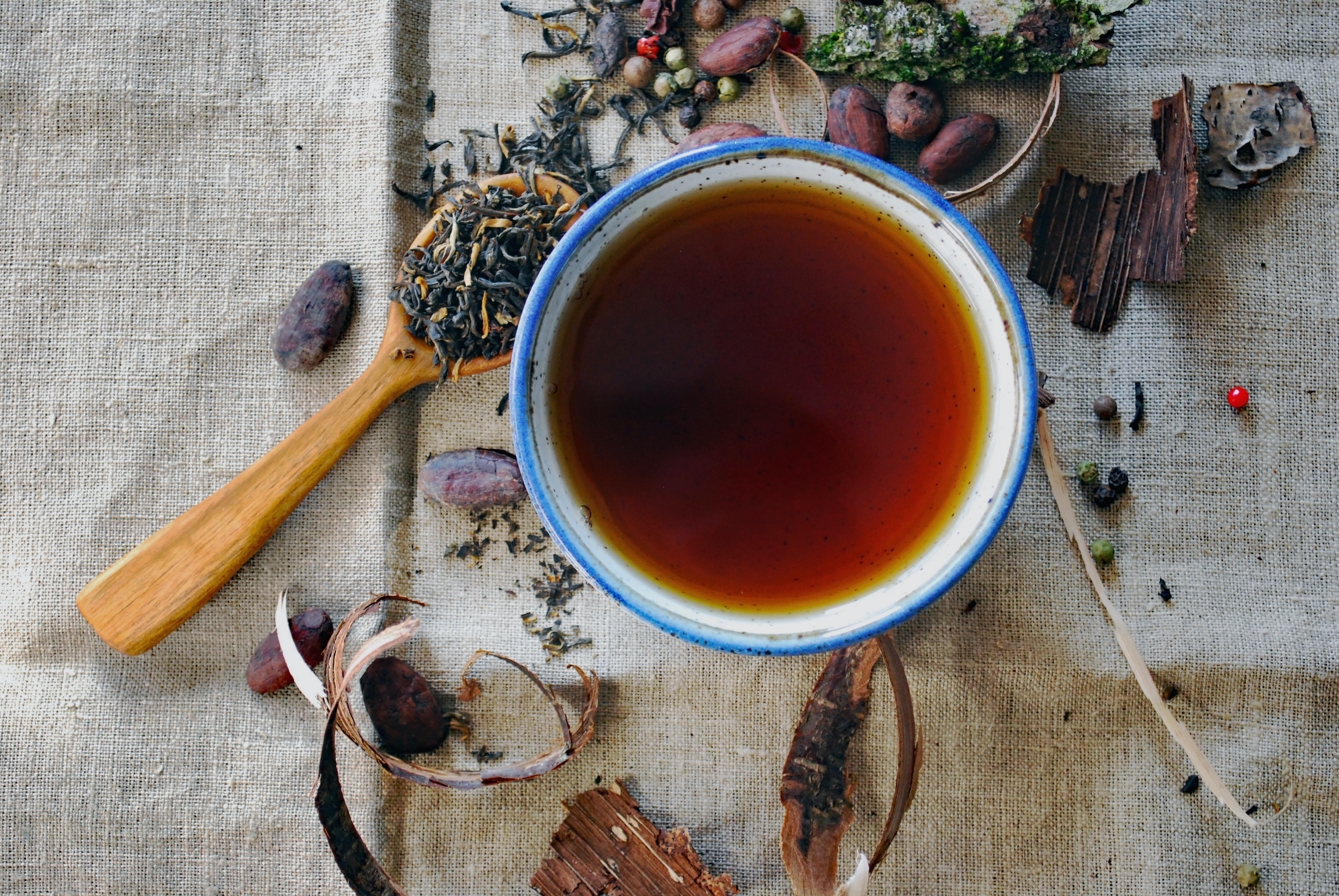 Traditional storebought hot chocolate powders are loaded with white sugar and can be very high in empty calories. If you are looking for a warming beverage, choose herbal teas such as Celestial Seasonings Bengal Spice for a healthier alternative to the sweet stuff.
Fresh fruit instead of sugary desserts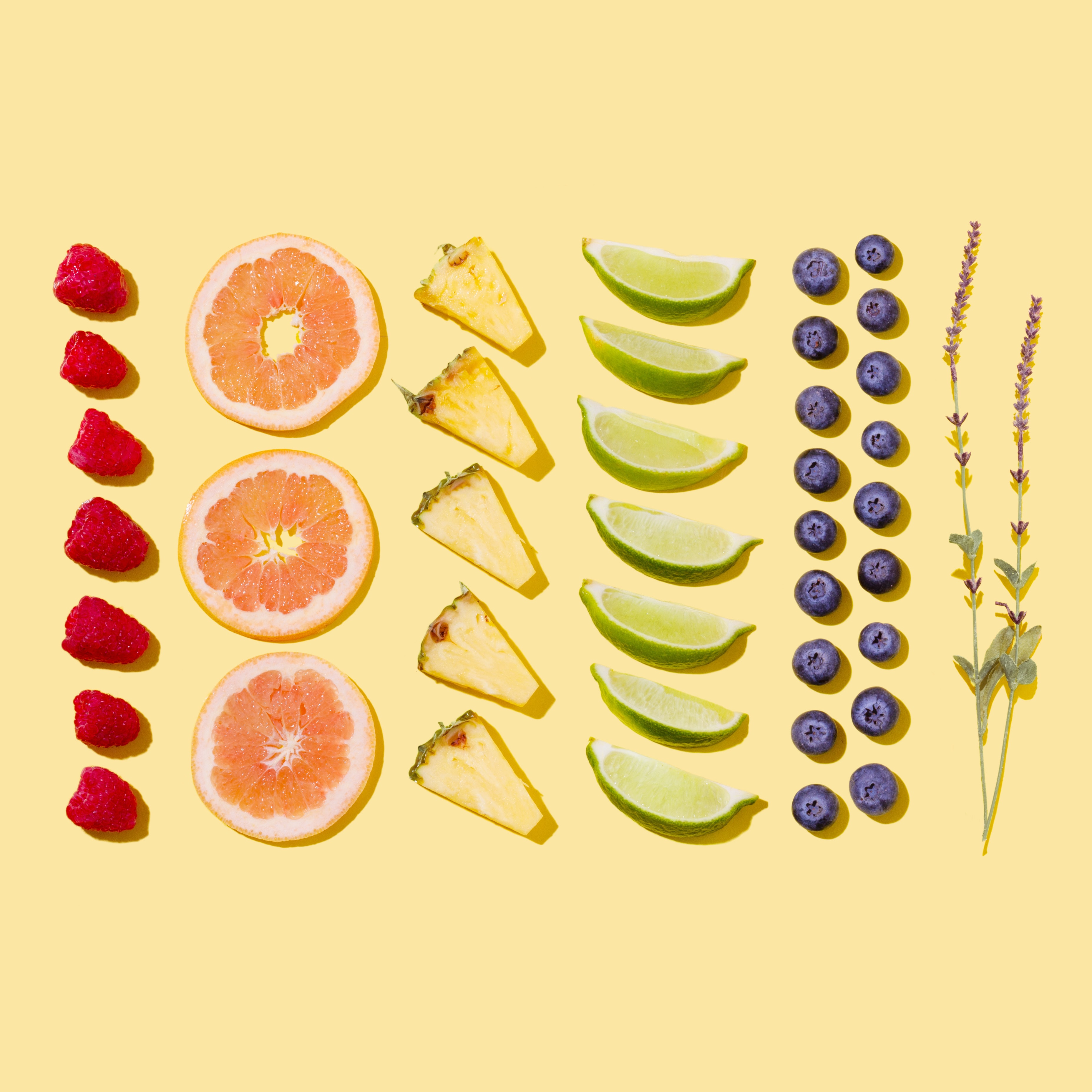 This is an easy one! Opt for fresh fruit instead of sugary desserts to cut down on refined sugars this holiday season. If your favourite dessert is present at your holiday dinner, take one small piece and finish off your plate with fresh fruit. Your body will thank you for the extra fiber intake!
Roasted veggies instead of stuffing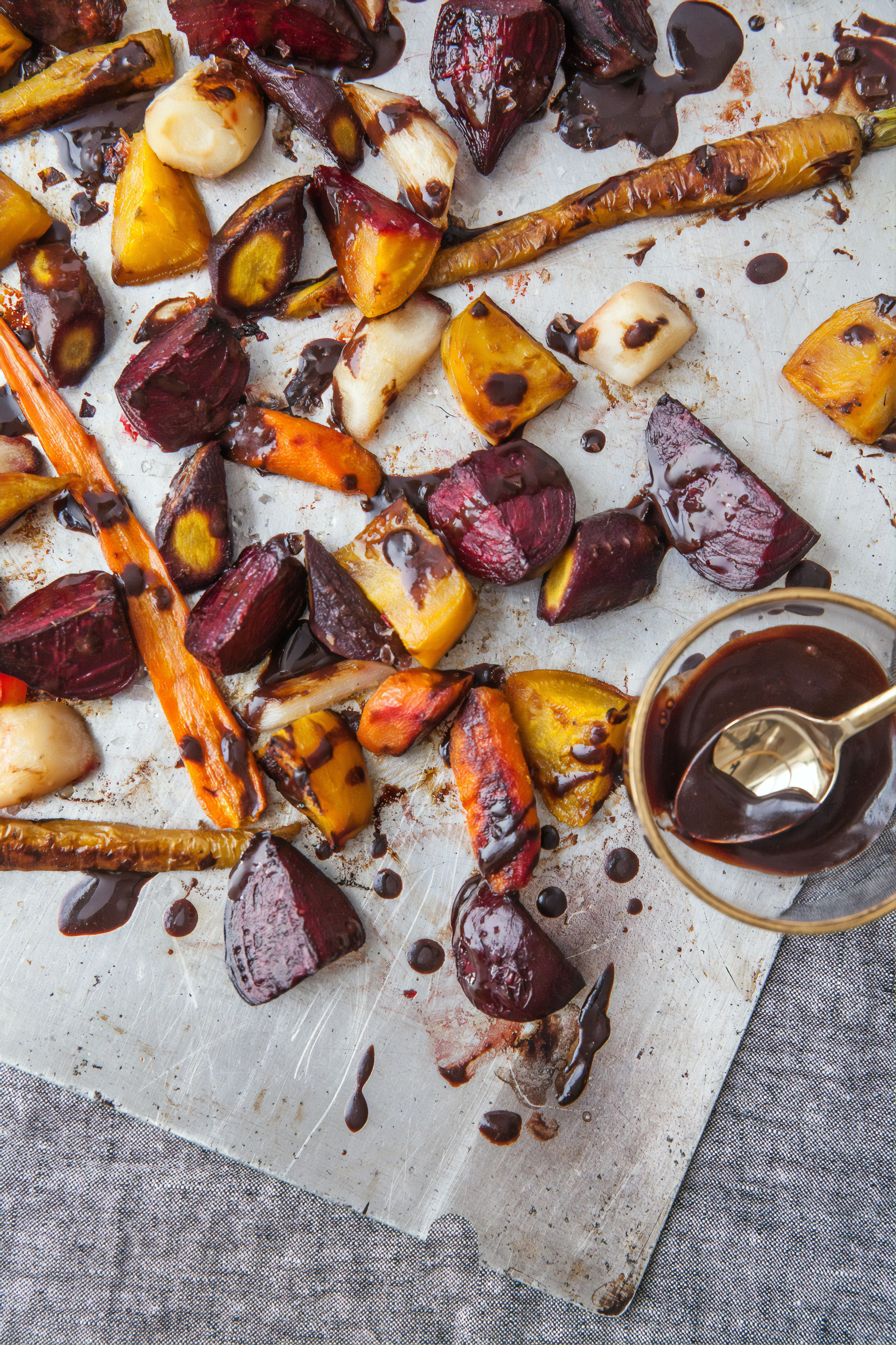 Stuffing is bread-based and very high in carbohydrates. It is easy to fill up on a plate of stuffing while forgetting about the other nutritious foods on the table. Skip the heavy stuffing this year and opt for roasted vegetables instead.
Baked apples instead of apple pie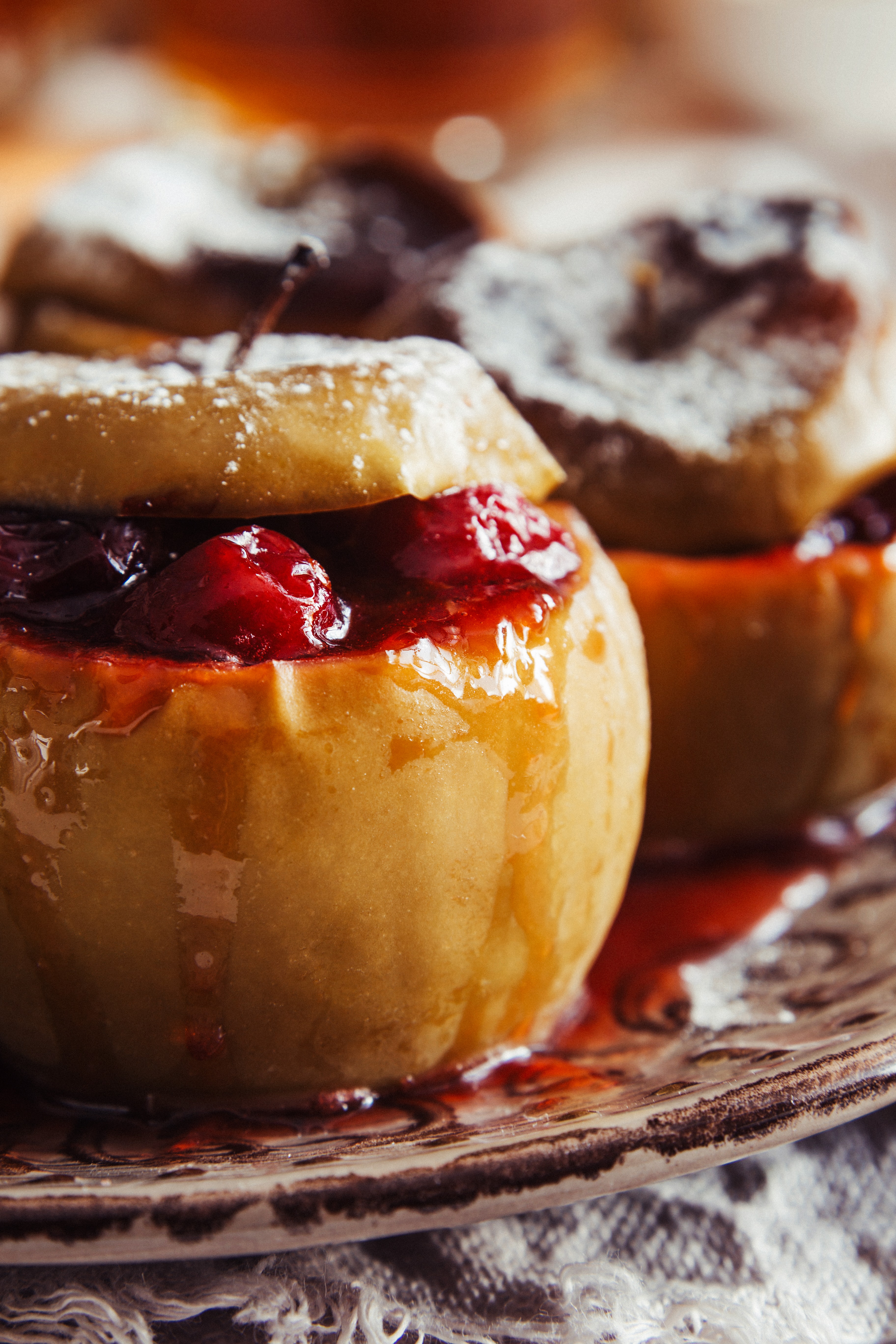 Baked apples are a great individual dessert option as opposed to a traditional apple pie. Don't get us wrong, homemade pies are amazing, but storebought ones tend to be loaded with sugars and sugary jams. Here's one recipe that we love...
Ingredients:
6 large honeycrisp apples
1 cup old fashioned oats
1/2 cup pecans (chopped)
1 tsp cinnamon
1/2 tsp nutmeg
1/2 tsp ground ginger
2 tbsp coconut oil
2 tbsp maple syrup
1/2 cup apple cider (or water)
Directions:
Preheat oven to 400 degrees.
Core apples. Cut about 1/2 the way down to remove the seeds from the center.
Grease an oven safe baking dish with coconut oil and place the apples in the dish.
In a bowl combine oats, pecans and spices. Add in melted coconut oil and maple syrup. Stir to combine.
Place apples in baking dish. Divide oat mixture evenly among the center of the apples, pressing the filling in towards the center of the apples.
Pour apple cider or water into the bottom of the baking dish. Cover apples with foil and bake for about 30 minutes, making sure to baste the apples with the cider every 5-10 minutes. Uncover the apples for the last 5 minutes. The apples should be fork tender when cooked. Serve with vanilla ice cream, dairy-free ice cream or fresh whipped cream.
Cauliflower mash instead of creamy mashed potatoes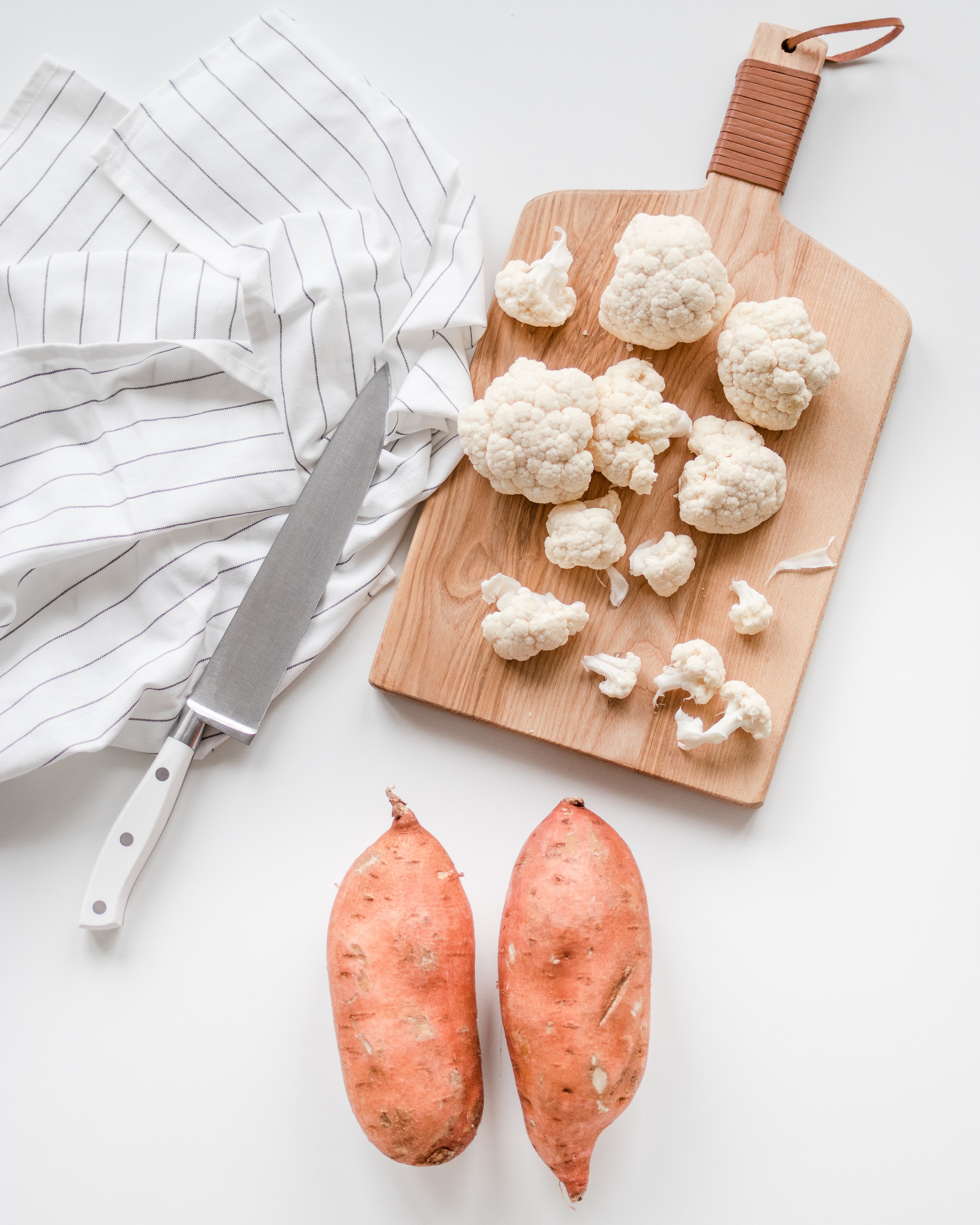 Cauliflower mash is a great alternative to heavy, cream-based mashed potatoes. Holiday dinners tend to be carb-heavy so save some carbs here with this healthy alternative. Cauliflower is lower on the glycemic index than potatoes, so they will have less of an effect on raising your blood sugar which is another benefit.
Nutritious dips over high-fat dips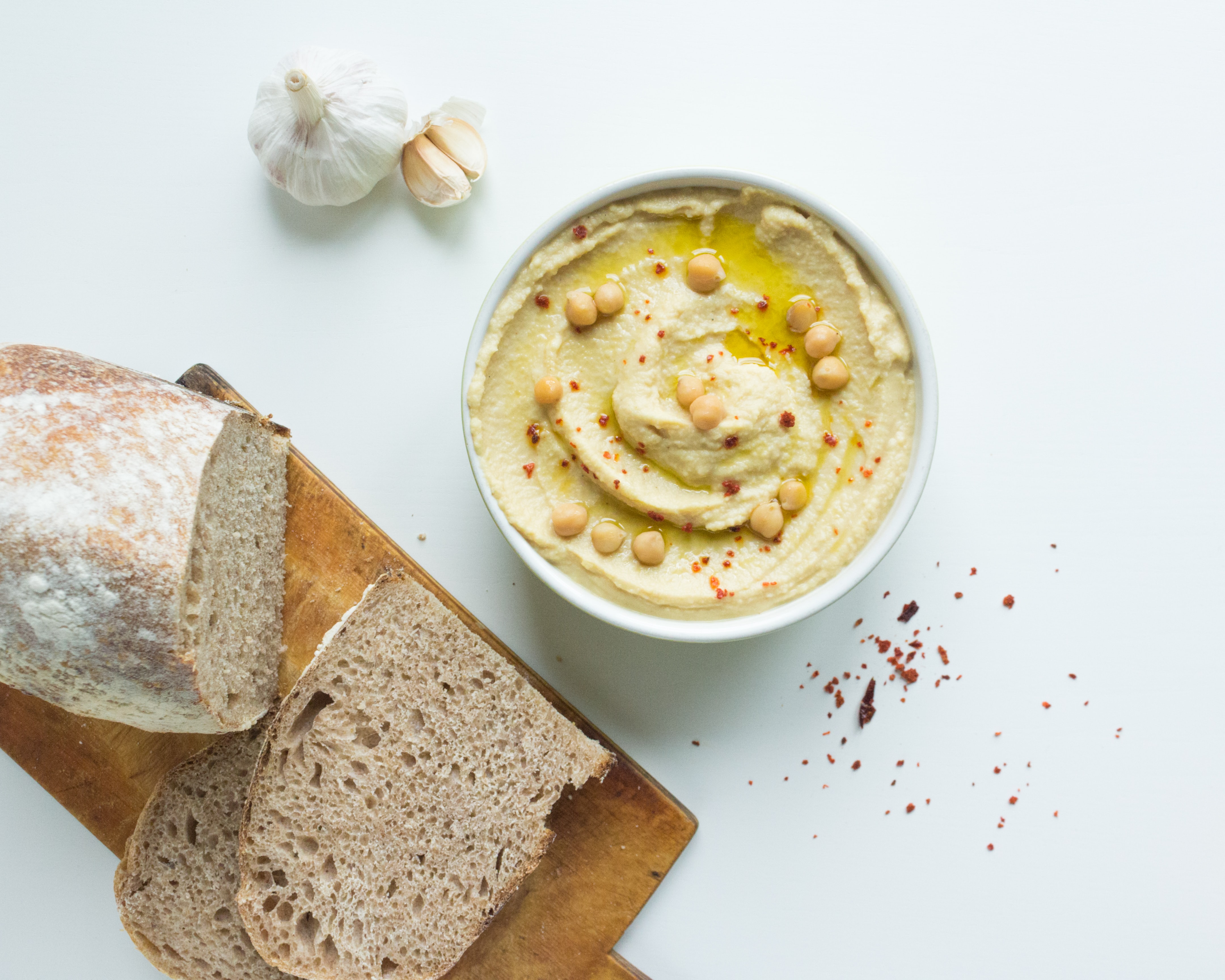 When appetizers are served, we see a lot of heavy, creamy dips that often fill us up before the main dishes are even in the oven! Skip the nutrient-poor dips this season and serve hummus or yogurt-based dips that will be higher in protein and lower in added sugars. Serve these dips with fresh chopped vegetables instead of crackers and bread to save room for all the protein and veggies at dinner.
We hope these suggestions make your holiday get togethers a little bit healthier so you can skip the guilt and go straight to the holiday cheer. Let us know what you think of these suggestions below and if you are interested in speaking with our clinic about working together in the new year, please email us at inquiries@shulmanweightloss.com. Happy holidays!