Grocery Store Essentials (to kickstart your health today)
Published on March 22, 2021
Grocery shopping can be overwhelming. Grocery shopping WITHOUT a list can be even more chaotic. Here's a general list of some of our favourite grocery store essentials that are made with whole foods, low in sodium and sugar and are great to keep on hand to make healthy choices for meals and snacks. Add some of these healthy grocery store essentials to your list this week to try out something new!
Dairy & Dairy Alternatives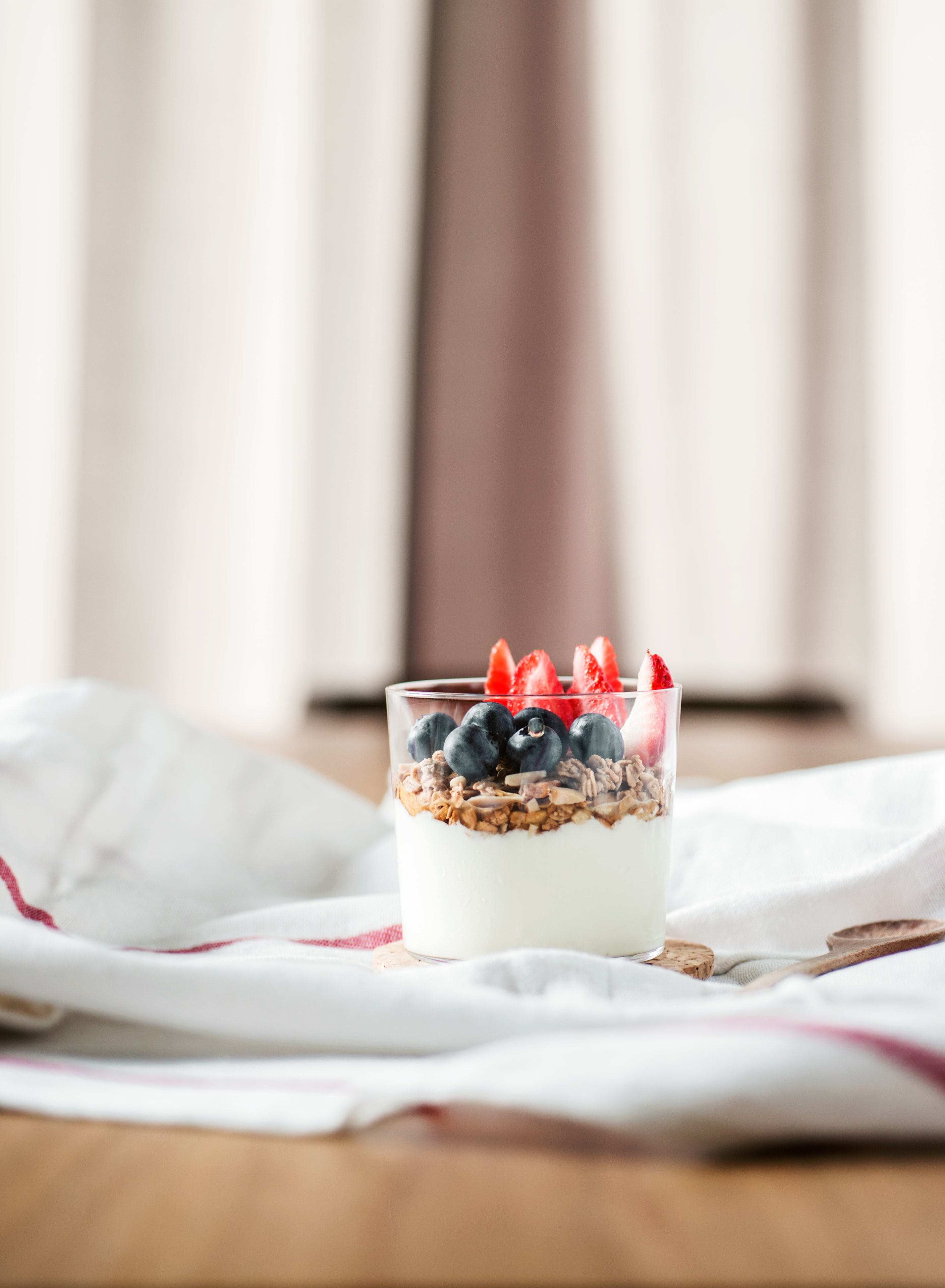 Elmhurst nut milk and coffee creamers (dairy-free)
Silk almond milk (dairy-free)
Yoso coconut yogut (dairy-free)
Oikos Greek yogurt (plain)
Liberte Greek yogurt (plain)
Laughing Cow cheese
Light Babybel cheese
Goat's cheese
Bread, Pasta & Crackers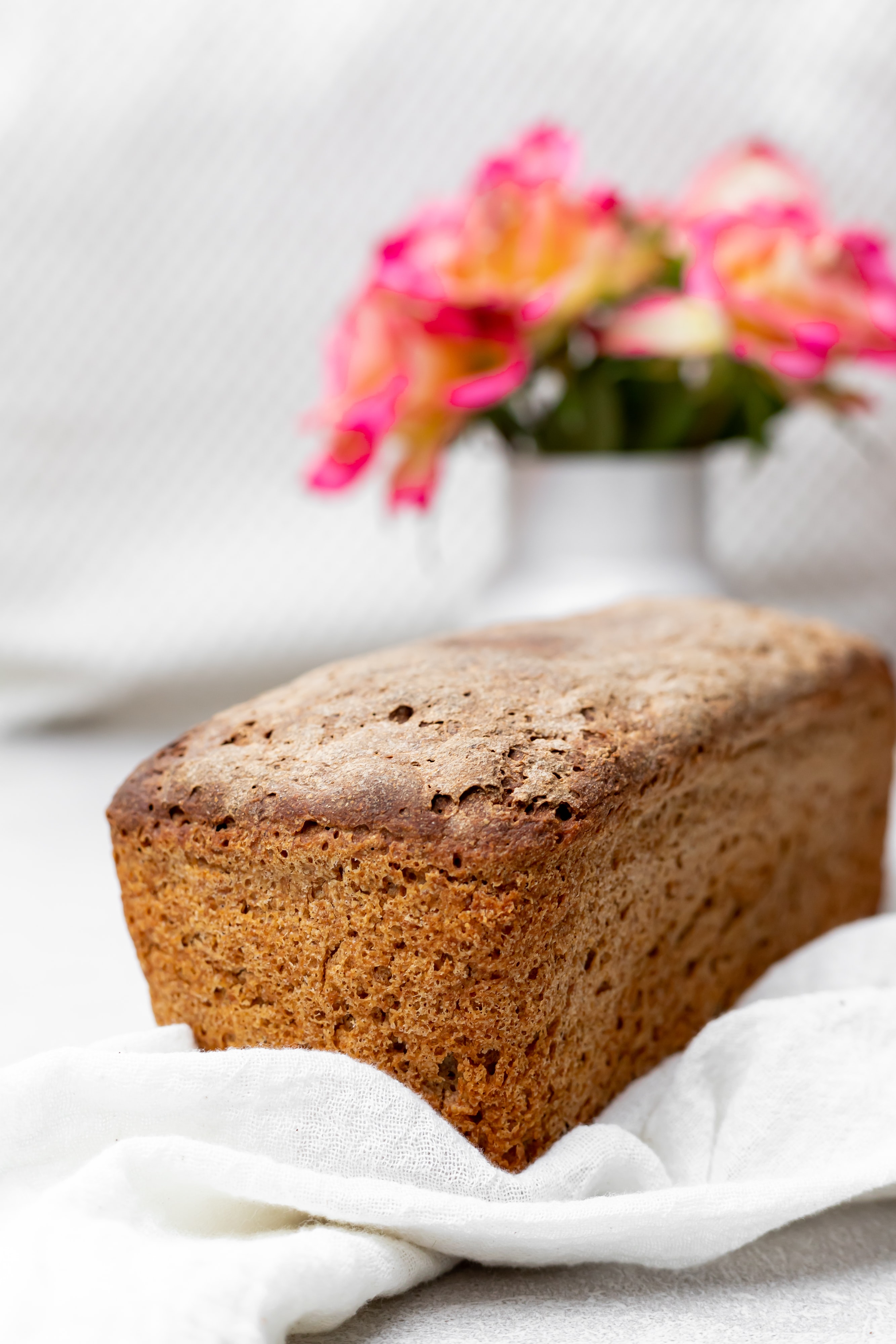 Stonemill sprouted grain bread
Silver Hills sprouted grain bread
La Tortilla Factory cauliflower wraps (grain-free)
Unnbun wraps (grain-free)
Live wraps (grain-free)
Ryvita crackers
Mary's crackers
O'Dough's bagels (gluten-free)
Chickapea pasta (grain-free)
Whole grain pasta
Coffee & Tea Stash herbal tea
Matcha powder
Organic ground coffee
Celestial Seasonings Tea (they have so many great flavours)
David's Tea - great selection and fun to experiment with their herbal blends!
Pantry Items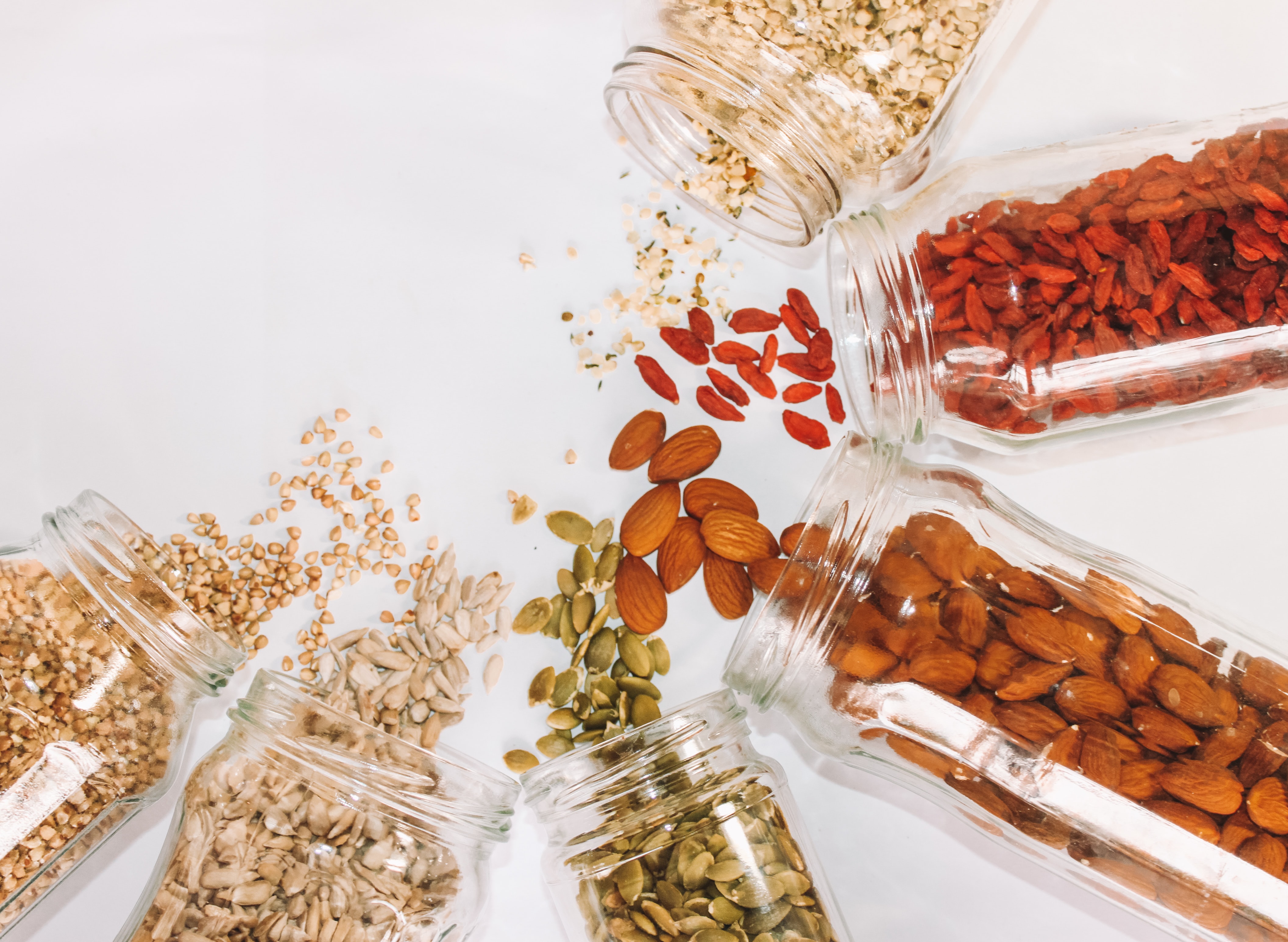 Almond flour and coconut flour
Unsweetened cocoa powder
Ground flaxseeds
Chia seeds
Hemp hearts
Manuka honey
Pure maple syrup
Avocado mayonnaise
Cold-pressed olive oil or avocado oil
Olives
Brown rice
Canned chickpeas
Unsalted nuts - cashews, almonds, pistachios
Organic vegetable/chicken broth (no sodium added)
Nature's Path cereal
Grain-free granola (Inno Foods has a great one)
Steel cut oats
Protein powder - Sun Warrior, Vega or Genuine Health
Protein bars - Rx Bars, GoMacro Bars, TruBar, Genuine Health Bars
Keeping some of these healthy grocery store items on hand is a great way to ensure you have the tools to make healthy meals and snacks for yourself and your family. You'll find many of the above items in our recipes and recommendations.
If you liked what you read, check out our recent post on metabolism-boosting foods here.