DR. JOEY'S DARK CHOCOLATE SKINNY CHEWS! THE PERFECT OPTION FOR CRAVINGS AND NIGHT TIME EATING!
Published on January 07, 2013

Are you someone who starts your day with healthy food choices only not to finish it as well? Do you get a sweet tooth at 3pm or after dinner that just won't quit? If so….than Dr. Joey's dark chocolaty Skinnychews are for you!What are Skinnychews?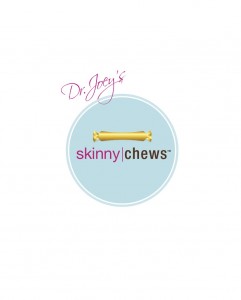 Dr. Joey's chocolaty Skinnychews are delicious low calorie, fiber filled bites that are the perfect option for nighttime eating and 3pm cravings. Every Skinnychew offers a long lasting dark chocolaty taste that is a bridge to your next meal or snack. Perfect to keep in your purse or car and to enjoy after dinner, just 1-2 chews/day will satisfy your taste for dark chocolate in a healthy way. With less than 20 calories per chew and 4 grams of soluble fiber per serving, you cannot go wrong! What are people saying?- These chews have come in handy for me at the office. If I am hungry or in a meeting, I pop a chew or two and I am good to go! - Denise, R. Acton- I find using chocolaty Skinnychews as a "treat" helps me eat better. I also suffer from chronic constipation and have noticed a big improvement. - Donna S, Woodbridg- WOW! Good for you never tasted this good!- Randy, ThornhillFor more information or to order, please visit www.skinnychews.com To learn more about Dr. Joey, please visit www.drjoey.com