DARK CHOCOLATE PEANUT BUTTER CUPS
Published on April 21, 2017
These dark chocolate peanut butter cups are made with clean, healthy ingredients and taste absolutely delicious. The perfect chocolatey treat!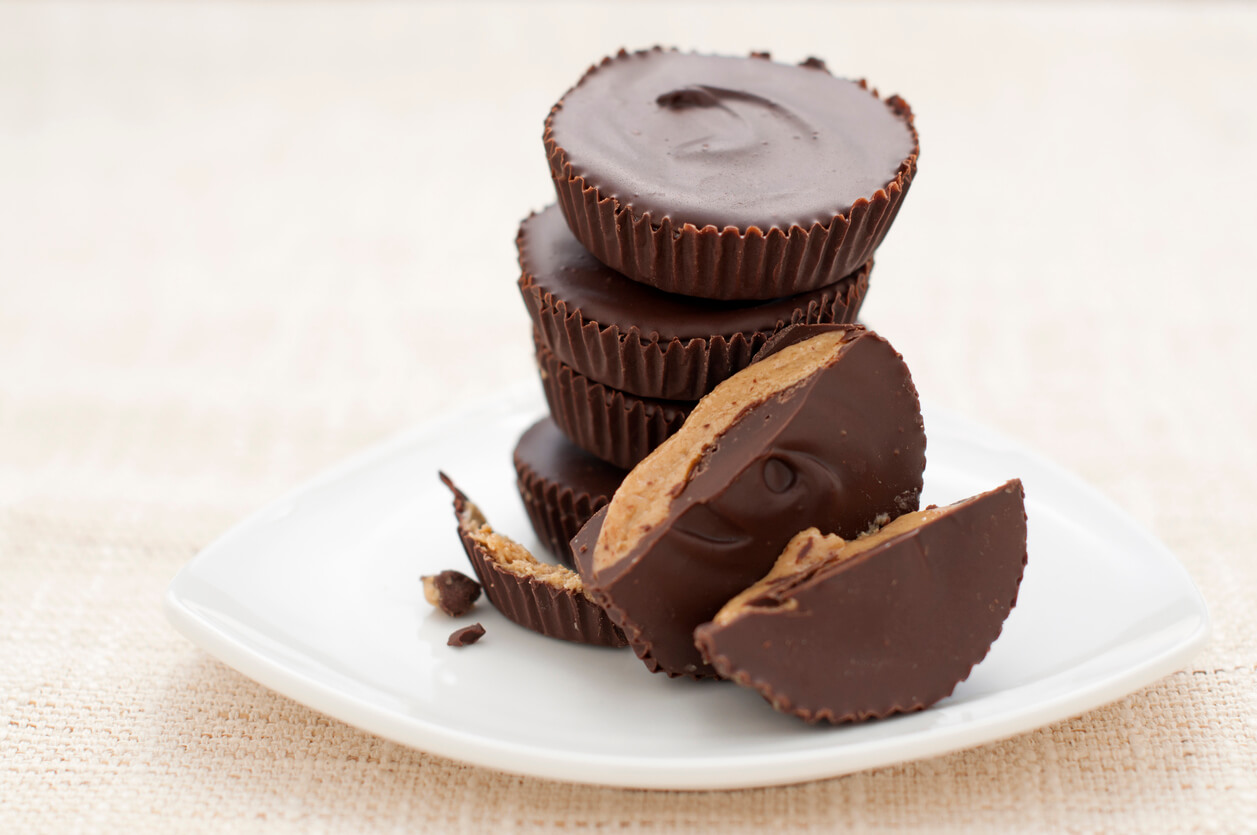 INGREDIENTS
1 cup 70% dark chocolate chips or chunks
4 teaspoons coconut oil
4 tablespoons natural peanut butter (or you can use almond butter)
Pinch of sea salt
DIRECTIONS
Line 12 muffin tins with liners.
Melt the chocolate chips/chunks over low heat until melted. (You don't want to go any high than low, or your chocolate will burn). Evenly distribute half the melted chocolate into lined muffin cups. Set in freezer for 15 minutes.
While in freezer, melt the coconut oil in microwave or over stove top. Once melted, combine with peanut (or almond) butter.
Remove cups from freezer and evenly distribute the peanut butter filling into each cup. Put back into freezer for another 5 minutes.
Finally, remove from freezer and add the remaining half of chocolate chips onto each cup. Sprinkle with sea salt and place back into freezer for 1-2 hours.
Serves 12
Nutritional analysis: calories 93, fat 7g, carbohydrates 8g, protein 2g