CRISPY SEA SALT KALE CHIPS
Published on May 05, 2017
Looking for something salty to snack on but not sure what to grab? These light, crispy kale chips make the perfect, low calorie snack and are chock full of all our favourite nutrients!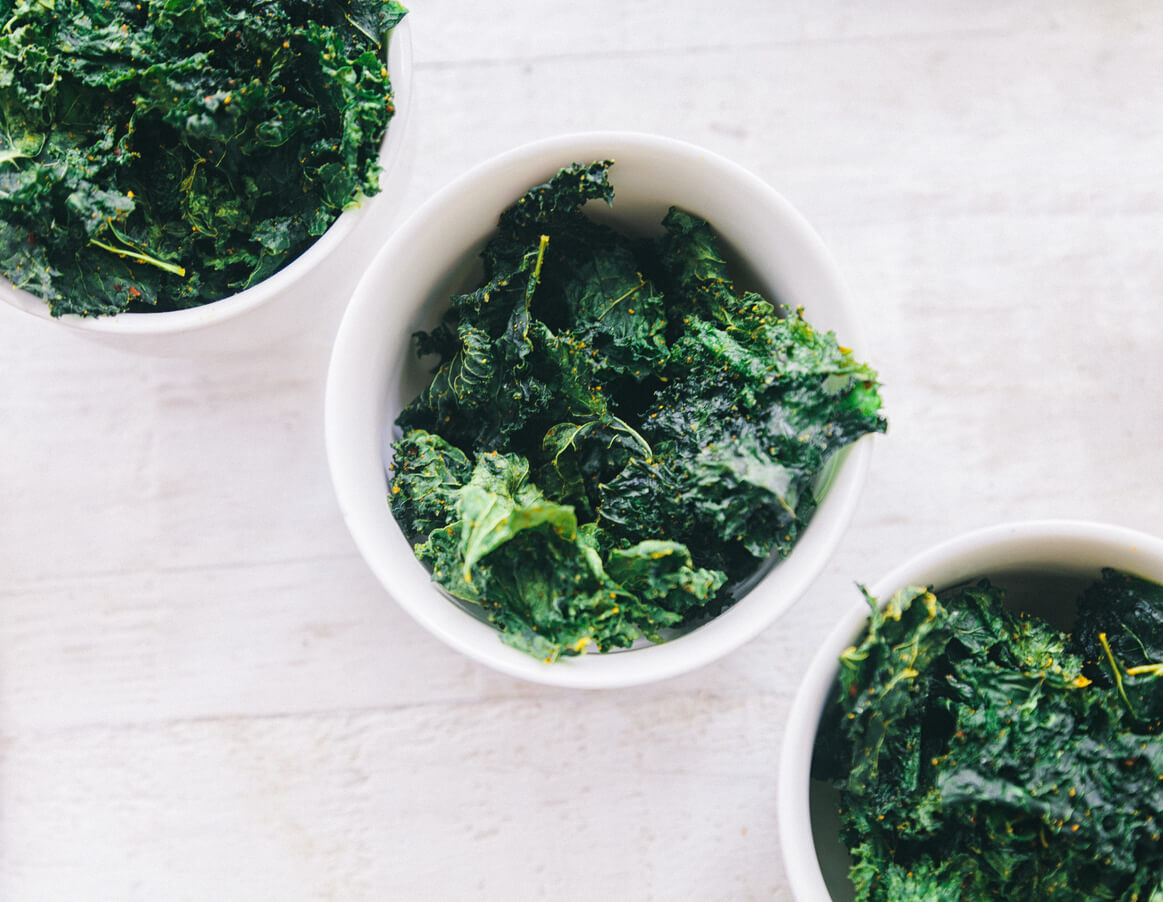 INGREDIENTS
1 bunch organic kale
1 tablespoon extra virgin olive oil
1/2 teaspoon apple cider or balsamic vinegar
1 teaspoon pink Himalayan sea salt
DIRECTIONS
Preheat oven to 380 F.
Thoroughly rinse kale and pat dry with a paper towel. Cut off stems and tear leafs off of the rib. Throw away the center rib pieces and set aside.
In a large bowl, whisk together olive oil, vinegar and salt and add the kale. Gently toss together.
Put parchment paper on two baking sheets and divide kale among them. Bake for 10-15 minutes, or until crispy.
Serves 4
Nutritional analysis: calories 72, fat 4g, carbohydrates 9g, fiber 1g, protein 3g
Tip: Looking to add some extra flavour? Try nutritional yeast - it has a natural cheesy flavour (but is 100% dairy free) and is a great source of nutrients, including fiber and B vitamins.