CHOCOLATE CHIP BANANA BREAD
Published on November 30, 2015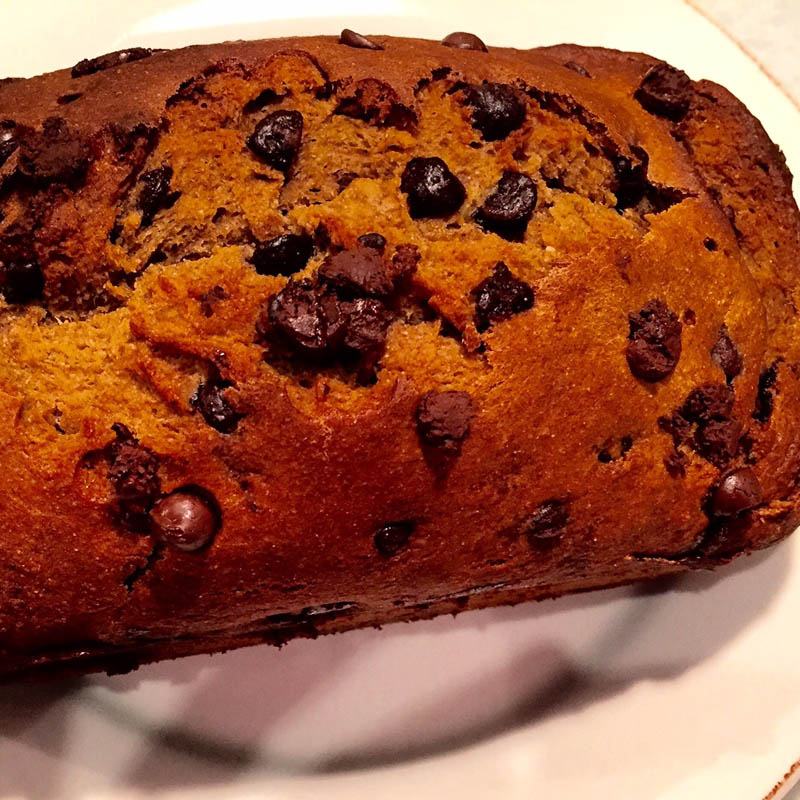 Ingredients
2 cups (500 mL) of sprouted grain wheat flour (I use Anita's)
1/4 cup (50 mL) coconut sugar
2 tsp (10 mL) baking powder
1 tsp (5 mL) baking soda
Pinch salt
1 cup (250 mL) dark chocolate chips
2 cups (500 mL) mashed ripe bananas
1/2 cup (125 mL) butter, melted
1/4 cup (50 mL)soy or cashew milk
2 organic eggs
Directions:
In large bowl, mix all dry ingredients including flour, coconut sugar, baking powder, baking soda, salt add chocolate chips.
In a separate bowl, mix together bananas, butter, milk and eggs and combine with dry ingredients. Blend until smooth
Grease a 9x5 inch loaf pan and bake at 350 F for 50 minutes.
Allow to cool for 15 minutes, slice and enjoy!
1 loaf, 16 slices