AVOCADO TOAST WITH SMOKED SALMON AND DILL
Published on April 20, 2018
Spring is finally in the air and what better way to celebrate than with a classic brunch recipe, with a twist! This smoked salmon avocado toast will boost your protein and keep you full all morning!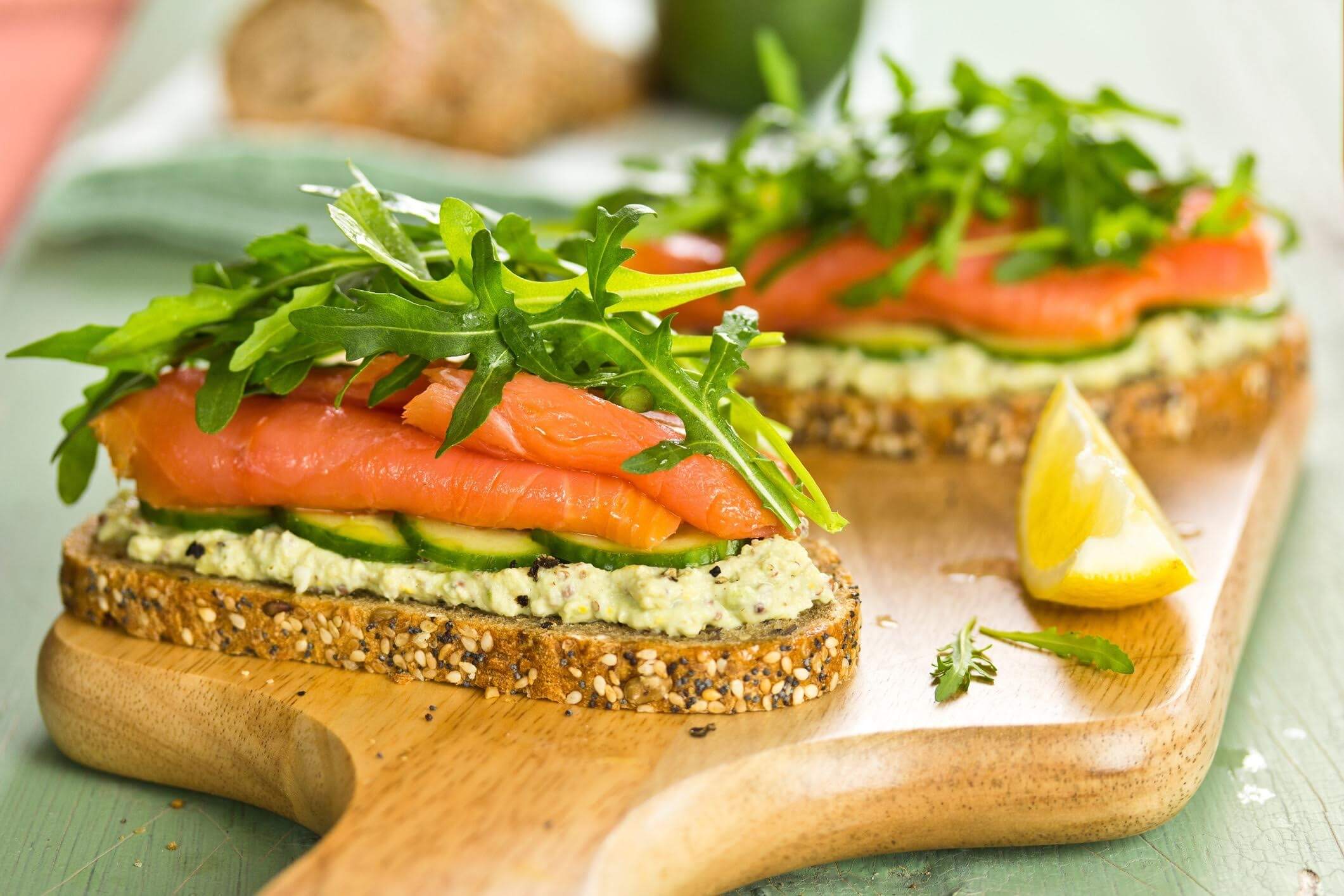 Why we love avocado toast?
Avocados are loaded with delicious, heart healthy fats that fill us up and keep us full! Plus, this delicious super food is loaded with beneficial nutrients including potassium, folate, vitamin K, fiber, and powerful antioxidants! What's not to love?
INGREDIENTS
1/4 avocado
1-2 slices of sprouted grain bread (click here for the one we love)
3 ounces of smoked salmon
1 teaspoon fresh or dried dill
1 teaspoon capers (optional)
DIRECTIONS
Mash avocado and spread onto toast.
Lay smoked salmon over top.
Sprinkle with dill and top with capers, if using.
Serves 1 Nutritional analysis: calories 285, fat 14g, carbohydrates 20g, fiber 7g, protein 21g
Not a fan of smoked salmon? No problem! Get creative with this fun dish, it is always a crowd pleaser and your family is sure to love it! Other great avocado toast topping ideas include:
sea salt and freshly ground black pepper - simple and easy!
feta cheese
goat cheese
eggs - hard boiled, sunny side up, scrambled, it all works!
roasted tomatoes
turkey bacon
beets
red pepper flakes
strawberries
grapefruit slices