3 Nutritious Bowls to Make For Meal Prep
Published on May 16, 2021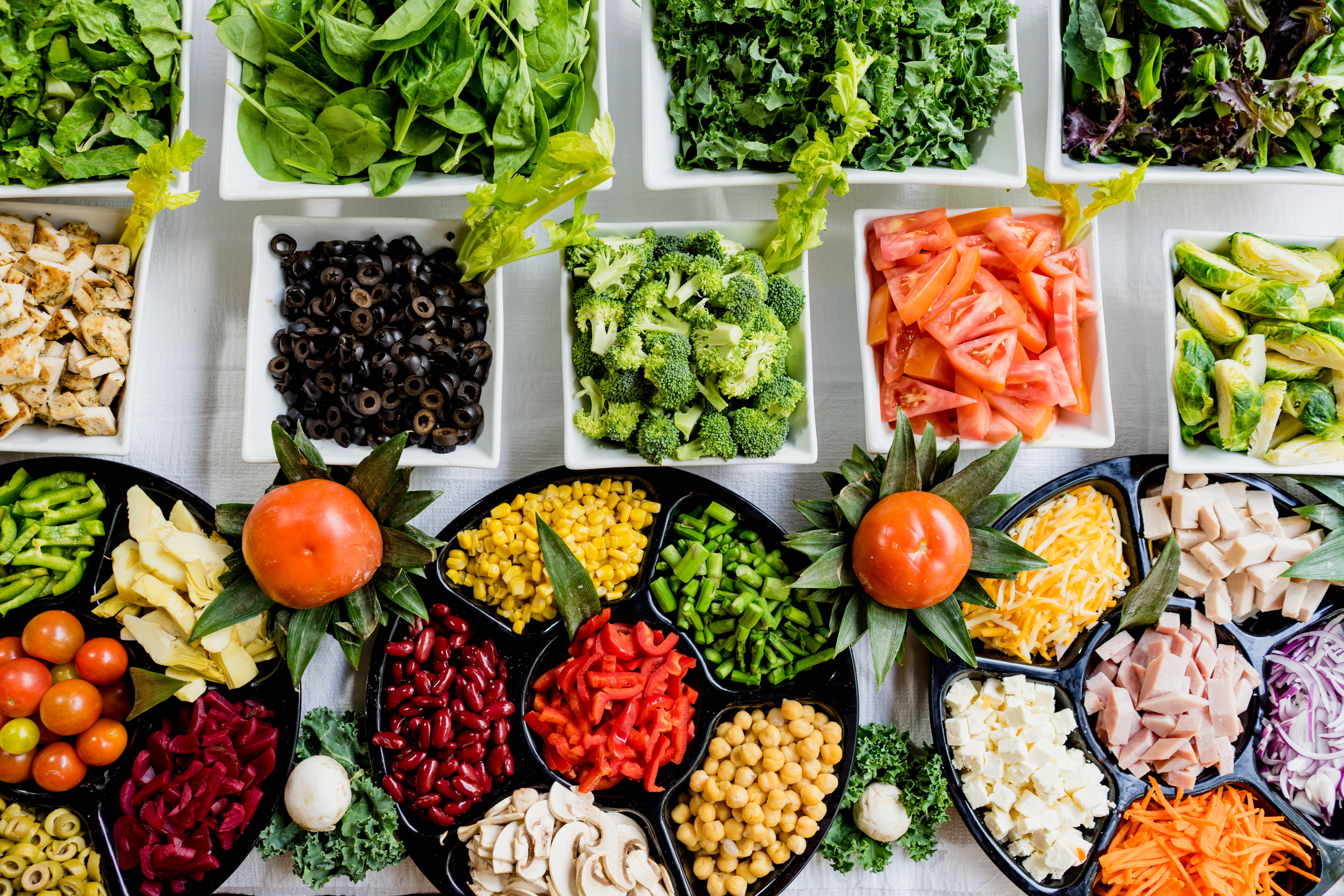 Here are 3 of our favourite nutrient-dense power bowls to meal prep this month. These recipes can be doubled or tripled so that you have leftovers for a few days. Add these ingredients to your grocery list this week and try something new for meal prep!
Tempeh Taco Bowl
Recipe makes 4 servings
Ingredients:
1 cup quinoa (cooked)
2 tbsp avocado oil
14 oz tempeh (crumbled)
2 tsp chili powder
2 tsp cumin
1 tsp oregano
Pinch of salt
2 jalapeno peppers (seeds removed, diced)
2 tomatoes (diced)
Juice of 2 limes
Large head of romaine (chopped)
Directions:
Heat a large pan over medium-high heat. Add the oil and tempeh and cook for a few minutes until browned. Add the chili powder, cumin, oregano, salt and jalapeno peppers. Stir until heated through.
Add in the tomato and a splash of the lime juice. Cook until tomatoes start to soften. Season with additional salt to taste.
To serve, add quinoa to bowls and top with the chopped lettuce, tempeh and remaining lime juice. Enjoy!
Summer Fresh Chickpea Bowl
Recipe makes 4 servings
Ingredients:
3 tbsp tahini
3 tbsp lemon juice
2 tbsp olive oil
1 tsp maple syrup
1/3 cup water
Pinch of salt
6 cups arugula (or other leafy green)
2 carrots (peeled and shredded)
1 cup strawberries (cut in half)
2 small avocado
2 cups chickpeas (cooked)
Directions:
In a small bowl, mix the tahini, lemon juice, oil, maple syrup, water and salt until creamy.
Divide greens between bowls and top with the carrots, strawberries, avocado and chickpeas. Drizzle with dressing and enjoy!
Deconstructed Sushi Bowl
Recipe makes 4 servings
Ingredients:
2 tsp avocado oil
8 cups riced cauliflower
1 tbsp low sodium soy sauce
1 cucumber (cut into matchsticks)
2 small avocado (chopped)
8 nori sheets (or shredded nori)
15 oz smoked salmon
2 tbsp sesame seeds
1/4 cup mayonnaise
1 tsp sriracha (optional)
Add any additional toppings you like such as sauteed mushrooms, tofu, mango, etc.
Directions:
Heat a pan over medium heat. Add oil and riced cauliflower. Saute for 5 minutes and add in soy sauce. Stir to combine and remove from heat.
Make the sauce - mix mayonnaise with sriracha in a small bowl.
Divide cauliflower rice into bowls. Top with cucumber, avocado, nori and smoked salmon. Sprinkle with sesame seeds and drizzle with spicy mayonnaise. Enjoy!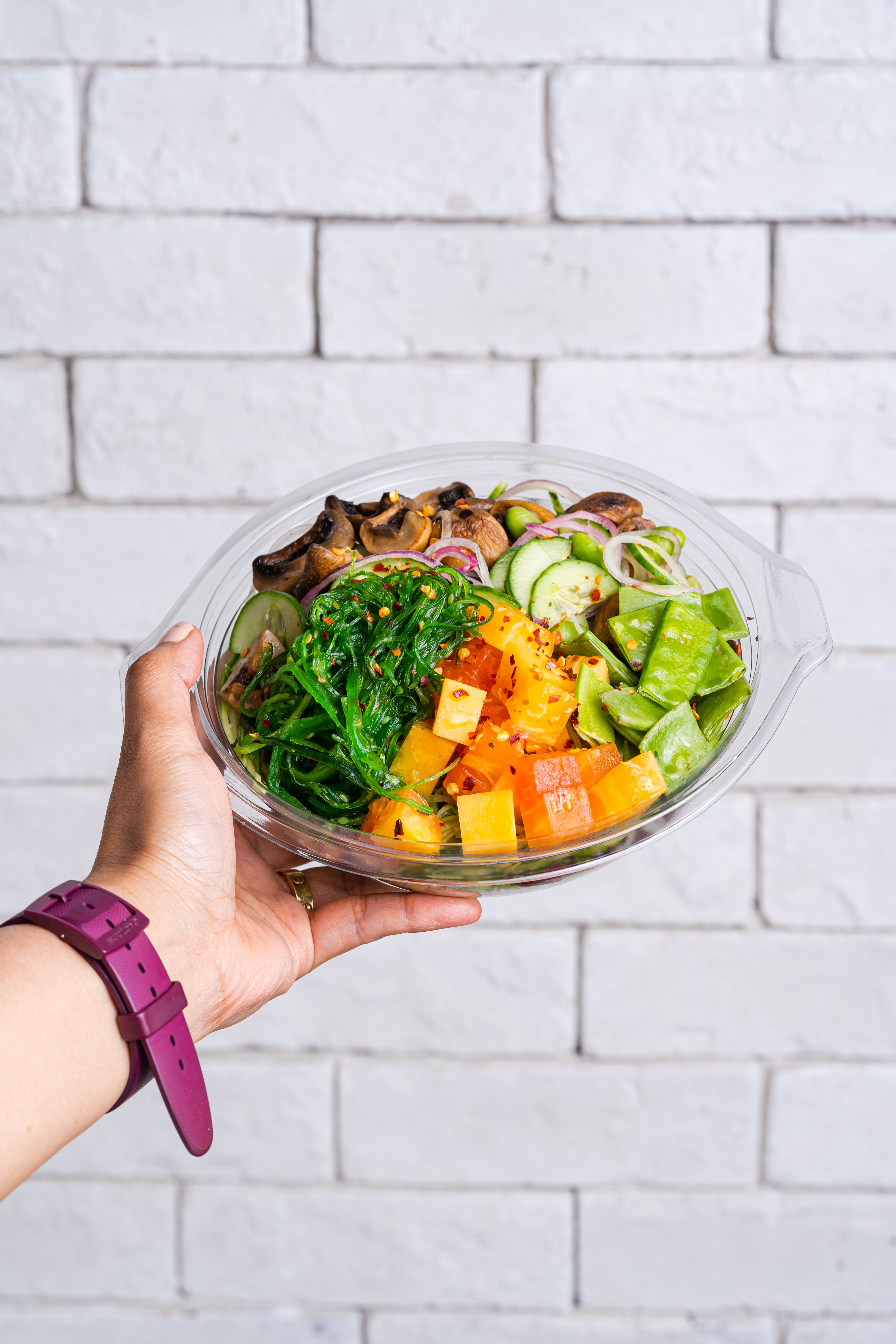 Like what you've read? Check out some creative ways to repurpose your produce here.