Alexandra Nicola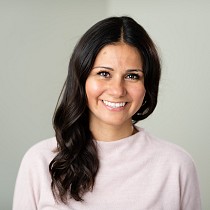 Alexandra has been interested in holistic nutrition from a very young age. At the age of 3 years old she was diagnosed with Celiac disease and has followed a strict gluten free diet and regimen since. Through her digestive struggles she's gained tremendous personal and professional experience. She believes that healing your body is an art form and can only take place with courage, practice, discipline and a great Nutritionist!
Alexandra is a Registered Holistic Nutritionist and is currently practicing preventative nutrition with a focus on weight loss, digestive disorders and fertility wellness. Through her studies, she's graduated with honors and is certified to practice Sports Nutrition and Nutrition for infants and children.
She treats every client with an individualized approach and takes lifestyle, family and medical history into consideration. Alexandra is very passionate about her work and is living proof that healing is only a few steps away.